Giving to Support Shotokan Karate of America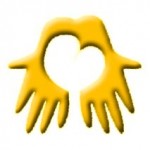 Established in 1955, Shotokan Karate of America (SKA) is one of the oldest and most viable sources of traditional martial arts training in the world. Although interest in martial arts varies over time, experience from history shows that the serious practice of martial arts provides lifelong benefits. This is why the martial arts have persisted for over 1000 years.
SKA is a stable and mature teaching organization with strong traditional values and principles of martial arts practice. Its members are employed in a wide range of careers, including professional and elite occupations. The leadership and dedication of SKA black belts assure that the organization will persist for generations to come.
SKA's mission is to "preserve, perpetuate and advance the legacy of Shotokan Karate for the betterment of the lives of those who train, and to contribute positively to human history."
Private philanthropy allows SKA to further its commitment to teach, to maintain its high standards, facilities and operations, and to provide a forum for the practice of karate-do (the way of karate). The generosity of its donors makes a vital difference in SKA's ability to fulfill its mission.
Opportunities for giving
There are many different ways to give and support SKA, both for today and into the future. Gifts to SKA are often made with assets other than cash. These gifts may include stocks, bonds or property. Contributions to SKA (a 501c3 non-profit corporation) are tax deductible. SKA members: For an additional list of giving options, please visit the Members Only section and click on Donate.
SKA does not give estate planning or tax advice. Those who wish to include SKA in their will or estate plan should consult with their estate and/or tax planning attorney, or professional adviser. The outline below will help you match your goals with the right planned gift vehicle. If you include SKA in your estate plan, please let us know.
Assets to give (SKA reserves the right to approve acceptable gifts)
Cash

. A gift of cash is the simplest and most immediate way to give to SKA. Cash gifts may be made at anytime. They also may be pledged over a period of up to five years and may be deductible from donor's adjusted gross income.

Securities

. Listed stocks can be given. A tax deduction may be possible for a gift of long-term appreciated securities at an appreciated value. Check with your tax advisor regarding tax advantages from gifts.

Real Estate

. Real estate can be given. Tax deductions may be available for appreciated real estate.
Ways to Give
Outright gifts

. Unrestricted gifts made anytime during your lifetime.

Bequests

. For many donors, gifts made through their will are the best way to make a key contribution to SKA. Through a bequest, a donor can make a gift without depleting current assets and eliminate or reduce federal estate taxes.You can include SKA in your will, or by a codicil to an existing will, in one of three ways:

"Upon my death, I give the sum of $__________ to Shotokan Karate of America" or "I give xxxx shares of XYZ Corporation stock to Shotokan Karate of America."
"Upon my death, I give ___% of the residue of my estate to Shotokan Karate of America."
"Upon my death, I give the residue of my real and personal estate to Shotokan Karate of America."

You may name Shotokan Karate of America as a beneficiary in your living trust, life insurance, annuity, pension plan, 401K plan or IRA.
Philanthropy Contact
To discuss these or other giving opportunities with an SKA representative, contact Kei Teramoto at SKA Headquarters by telephone at 213-437-0988; by email at ; or by mail at SKA, attention Kei Teramoto, 222 S. Hewitt Street, Room 7, Los Angeles, California 90012.
Your inquiries will remain confidential.