The Shotokan Ohshima Dojo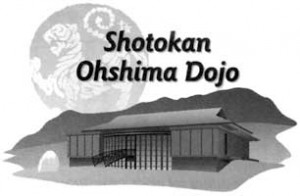 In 1980, SKA established the goal of building an international dojo. Over the ensuing 20 years, our members, foreign affiliates, friends and supporters collectively donated over two million dollars toward that effort. Land was purchased for the site in the mountains overlooking the Pacific Ocean near Santa Barbara. The grand opening of the Shotokan Ohshima Dojo was celebrated during August 2000. Since then Shotokan Ohshima practitioners worldwide have gathered to practice and advance their knowledge of our discipline. Regular classes are held for all ranks, ages, women, kids, as well as for advanced aspects of training. Mr. Ohshima teaches a majority of these classes.
The center is an international gathering place…and a symbol of what can be achieved when people work together toward a common goal. Here, for years to come, each generation will gain in the experience necessary to pass on the traditional teachings of Shotokan Karate to younger students, who will, in turn, mature and teach the next generation.
Shotokan Ohshima Dojo Capital Fund
Since 2000, we have raised approximately $100,000 annually to pay for maintenance and upkeep for the dojo.  In 2010, our group decided to create a fund in order to insure that Shotokan Ohshima Dojo can be maintained in perpetuity.  We are now soliciting your fully tax-deductible contribution to Shotokan Ohshima Dojo Capital Fund and expect to raise $2,000,000.
Thank you for your generous gift!