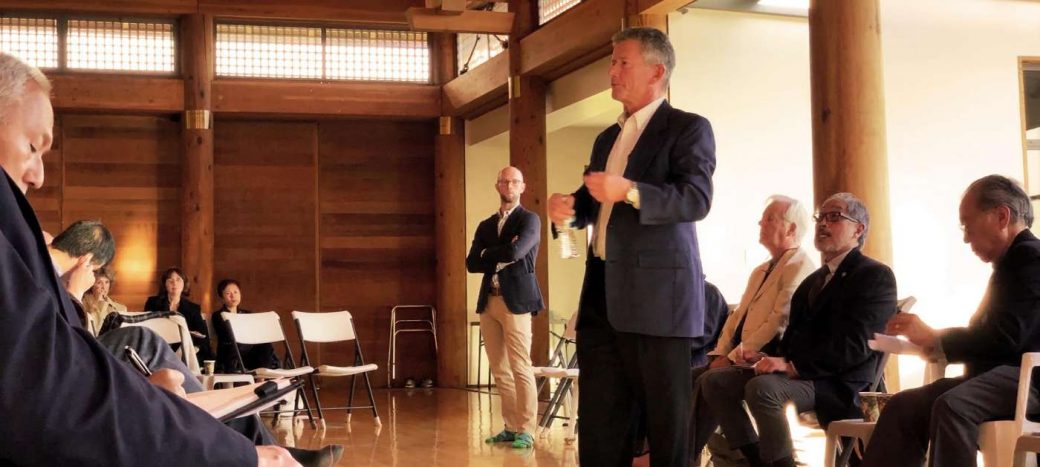 We are proud to serve as Co-chairman of the Shotokan Ohshima Dojo Capital Campaign. The goal of the Campaign is to guarantee SOD maintenance in perpetuity – ensuring we have a beautiful dojo as the heart of SKA for generations to come. If you have ever trained or celebrated at SOD, you know its vital role in bringing us together to keep the Shotokan tradition strong.
We will get there by growing the SOD Capital Fund to $5 million and using income generated by the fund to pay for SOD maintenance. With generous early gifts in 2018 and allocation of funds by SKA leadership, the SOD Capital Fund's current effective balance has risen to over $4 million and we seek to raise the remaining $977,000 needed to reach our goal THIS YEAR.
We are launching the 2019 Campaign with an exciting $500,000 Challenge Grant from one of our generous senior members. Every dollar pledged to the Campaign by a black belt through June 30, 2019 (up to $500,000) will be matched, so $1 donated becomes $2!
As we strive to do in our practice, we ask you to face yourself strictly and honestly and make a personally meaningful contribution to the SOD Capital Campaign. We ask that each black belt make a pledge of at least $2,000 which can be payable over three years.
If each black belt contributes just $2 per day ($60 monthly for three years), we will accomplish our goal!

With this matching challenge, if each black belt contributes just $2 per day ($60 monthly for three years), we will accomplish our goal, but every black belt must do their part.
To make a one-time donation to the SOD Capital Campaign or to set up monthly donations, simply click on the "Donate" link above.
The entire $500,000 has now been matched! "I am extremely proud of our members who stepped up this year to ensure we earned the entire amount of the Challenge Grant", said Kei Teramoto, SKA Executive Vice President. "

(Update as of September 26, 2019)
If you have any questions, please reach out to Tim Lovoy by email or call (213) 400-8174. Thank you for ensuring SOD will be enjoyed by future generations!
Respectfully,
Tim Lovoy & Michael Bateman
SOD Capital Campaign Co-Chairs
P.S. You may also donate appreciated securities which may be tax advantageous to you. If you would like to do so, please contact us for details.